09/10/2017
Press release: Gazprom neftekhim Salavat increased feed processing
The Company has summed up the preliminary results of production activity for 9 months of 2017.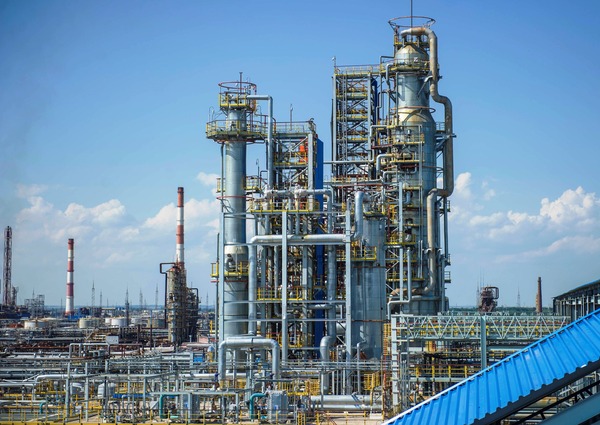 the Oil Refinery. ELOU- AVT-6 unit/
Gazprom neftekhim Salavat increased oil refining of the Tsarichanskoye oil field up to 736.7 thousand tons because of the regular increase in oil production. In comparison with the results of production activity for 9 months of 2016 the growth was 24 %. Gas condensate processing reached 3 600 thousand tons, which is 200 thousand tons more than in 2016 (+6%).
Gazprom neftekhim Salavat maintains the trend to phase out the feedstock of external counterparties and increase processing volumes of liquid hydrocarbons produced by Gazprom group companies.
Market situation and start-up of isomerization unit at the Oil Refinery of Gazprom neftekhim Salavat improved the manufacture of oil refining products. The Company increased the production of gasoline with an octane rating of 92 up to 569.3 thousand tons and the manufacture of road bitumen up to 88.8 thousand tons.
For reference:
Gazprom neftekhim Salavat is an affiliate of Gazprom Pererabotka and one of the largest oil refining and petrochemical complexes in Russia with a complete cycle of crude hydrocarbons processing. The range of products includes gasolines, diesel fuel, kerosene, other oil products, liquefied gases, butyl alcohols, plasticizers, polyethylene, polystyrene, ammonia, urea and other products. Being the major exporter in Russia, the Company constantly revamps the existing production facilities and constructs new plants, implements up-to-date automated process control systems and improves the governance structure for optimization of the Company operations.
---
Другие новости этого раздела: